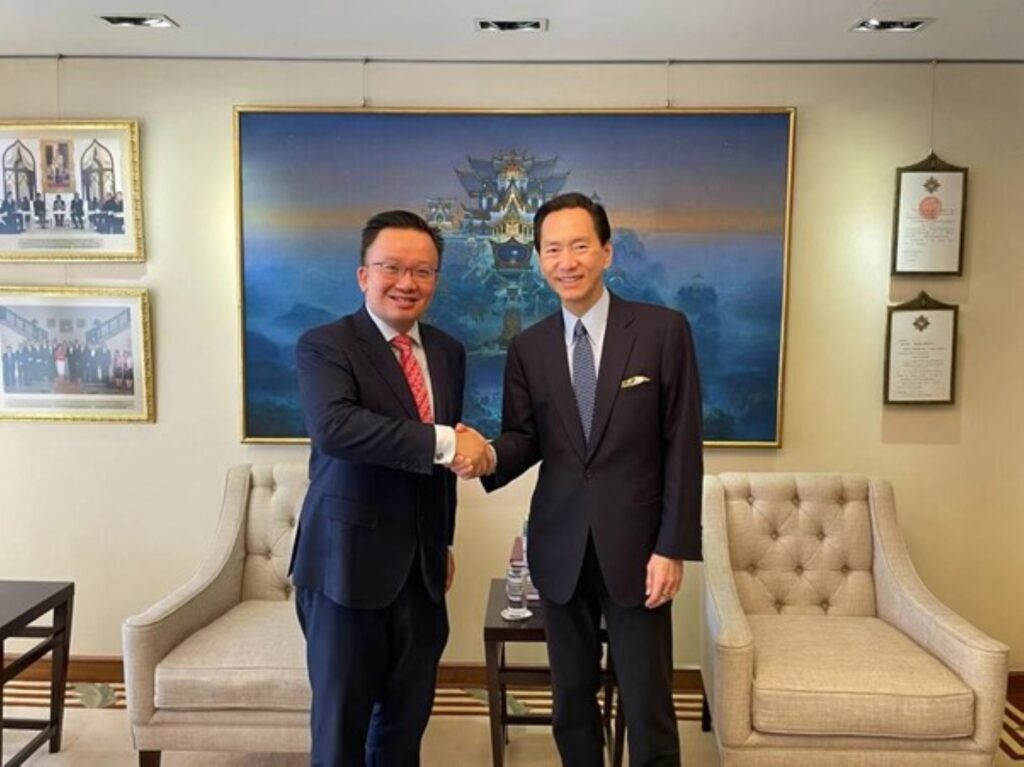 Tropical beaches, pool villas, aromatic spa and spices are all hard-to-miss keywords when it comes to Thailand. However, aside from being a popular travel destination, the South-East Asian country is in fact a hidden gem in international trade, with a growing influence among ASEAN countries.
Mr Nick Chan, MH, JP, Director of AALCO Hong Kong Regional Arbitration Centre thanked Mr Bernard Chan, former Executive Council non-official convenor and Hong Kong-Thailand Business Council Chairperson for sharing his perspective on Thailand as a country with infinite business opportunities during their recent conversation on 4 August 2023.
The founding of AALCO's latest regional arbitration centre in Hong Kong provides professional arbitration and dispute resolution services, further reassuring parties interested in building business across the two jurisdictions. With English as the lingua franca in Hong Kong, the city is in a prestigious position to bridge China and Thailand, where agreements are drafted in respective official languages, potentially leading to complexities and communication mishaps. Being carried away by worries and concerns, some may refrain from embarking on the journey to the vast untapped business potential.
Hong Kong benefits from the unique advantages of the One Country, Two Systems where the common law system is practised, while the business sector is adaptive to partners from civil law jurisdictions. AALCO's regional arbitration centre in Hong Kong leverages the city's strong network to pre-empt and resolve legal disputes that would inevitably arise. With peace restored in Hong Kong, we should look forward to invigorating commercial activities, best equipped with our "anytime, anywhere, any device" online disputes resolution platform made for governments and businesses.
Empowering and connecting Asia and Africa-Unleash CLMVT opportunities through Thailand
https://www.thestandard.com.hk/column-news/1826/No-disputing-Thailand's-untapped-potential